Our Services
catering & life support
SCCC is dedicated to providing comprehensive personnel life support services, including catering, housekeeping, janitorial, maintenance, custodial, recreation, laundry, landscaping, fire prevention, security and other services. Whether on a lonely offshore rig or an ocean barge, a mobile pipeline construction camp or a large construction complex, a small-scale unit or a large industrial giant, SCCC aims to relieve the strain of life from the client's field staff, whatever the conditions may be helping to maintain the high productivity and motivation of the client staff, so crucial to any project's success.
SCCC's strength lies in its proven expertise and experience in varying working conditions, with matching resources to conduct vast operations in remote locations. From city houses to offices, to camps of varying dimensions, SCCC renders all the necessary housekeeping and janitorial services. The recreation and related support services cover a wide range of needs: operation of canteens, recreation halls and snack bars, mail services, projection rooms, close circuit TV, barber/hairdresser salons, upkeep of swimming pools, even organisation of sports tournaments and games. SCCC takes pride in its capacity to offer its clients high quality, cost-effective and flexible solutions to their problems if and when they arise.
With a strong staff strength of 5,500 people of various nationalities, SCCC today serves 5 million meals a month.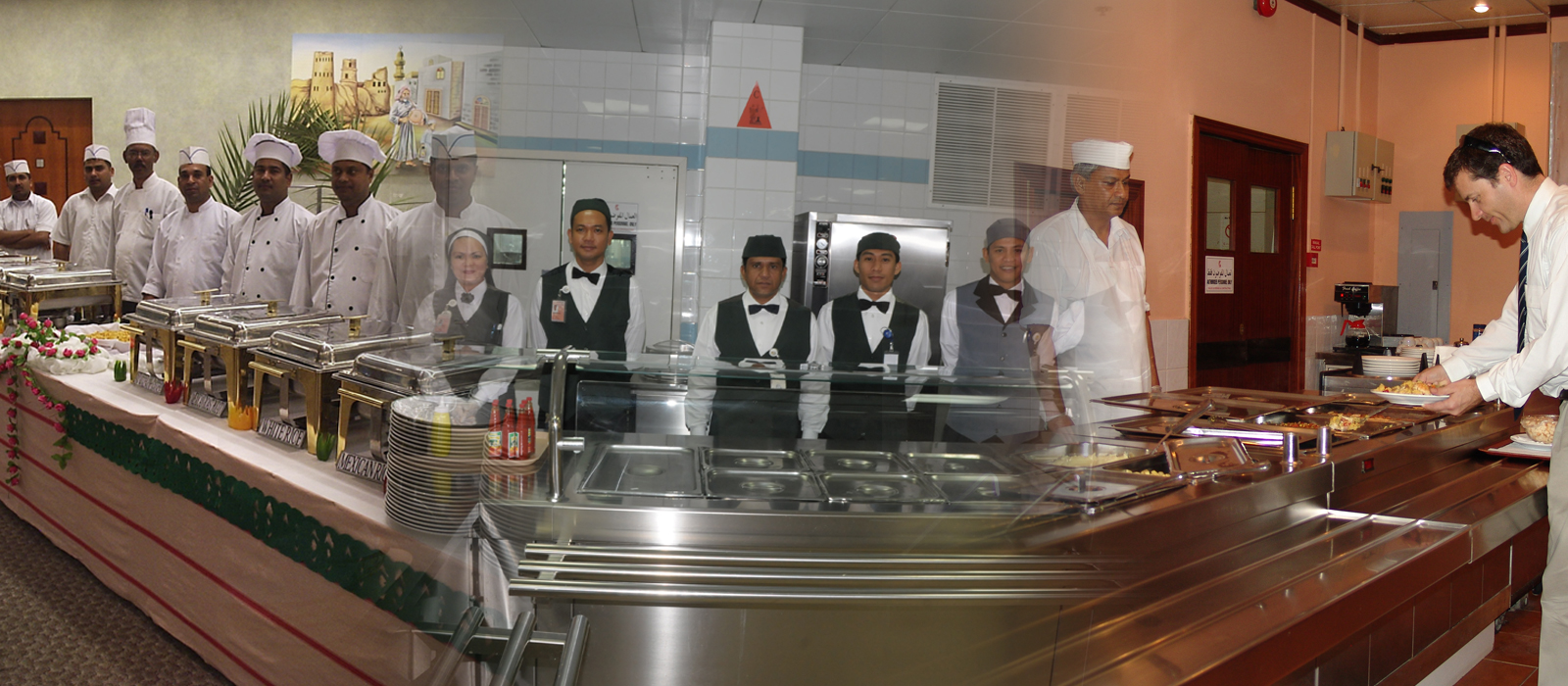 Institutional Catering
As a natural extension of its catering expertise, SCCC has successfully moved into the more demanding task of Institutional Catering, which is basically catering to schools, colleges and hospitals.
Having gained and applied successful methods of catering to a large number of students and patients under diverse conditions, SCCC expanded its activities throughout the Kingdom. They included operating cafeterias, sandwich bars, staff restaurants, etc., as well as providing special diet meals for patients. Its capabilities for providing tailor-made, cost-effective and competent services are well known.
SCCC had also expanded its services in Comprehensive Health Management resulting in the successful conclusion of contracts for Operation and Management of the Ministry of Health's 345-bed ultra-modern King Saud Hospital in Unaiza and the prestigious 425-bed King Abdulaziz Hospital in Jeddah. SCCC managed hospital was awarded the title of "Best Hospital in the Al-Qassim Region" in 1992.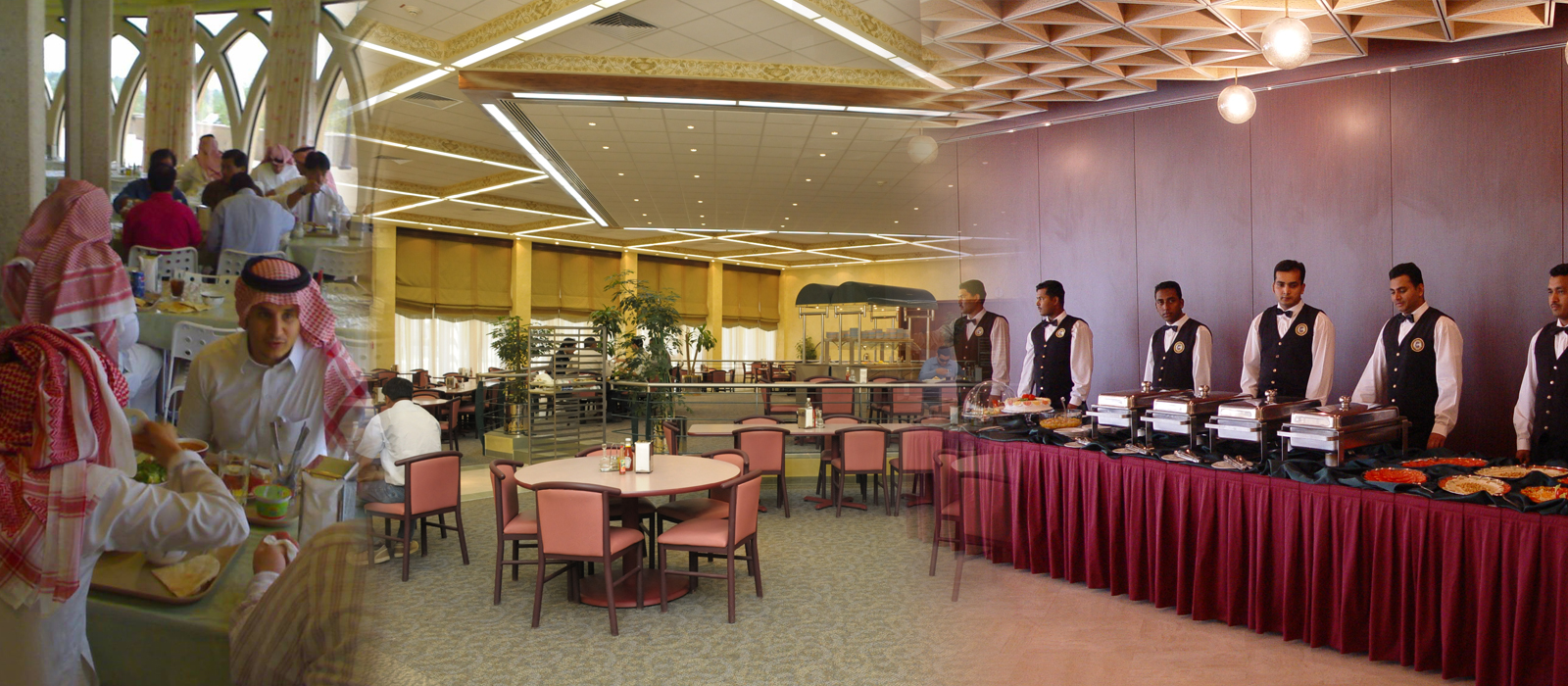 cleaning janitorial
Cleaning, housekeeping and janitorial services form an integral part of SCCC's wide range of services. SCCC also handles complete cleaning of civil and industrial structures and all types of complexes.
SCCC has had the privilege of successfully operating and completing the prestigious custodial contract for cleaning and maintaining one of the largest and most up-to-date airports in the world: King Khaled International Airport in Riyadh.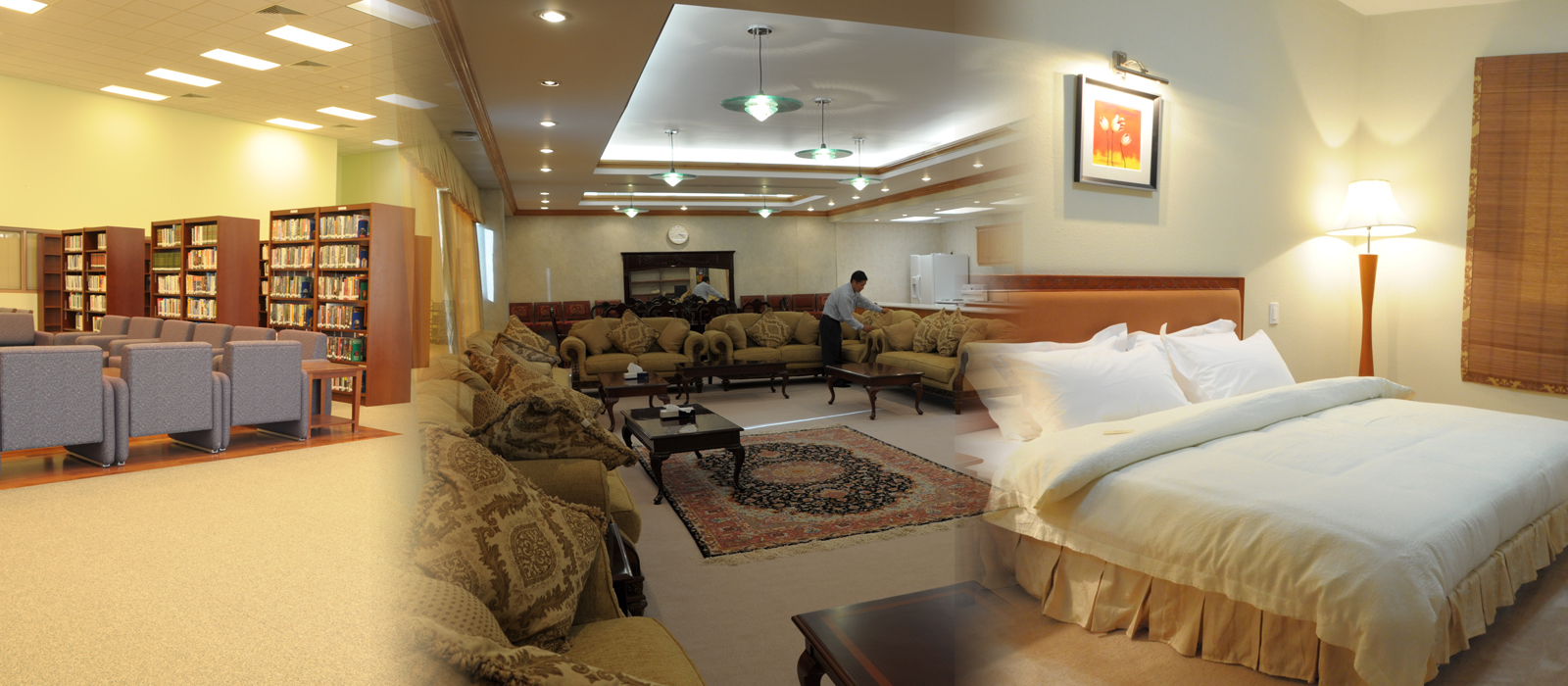 camp management
SCCC operates and maintains remote Camp to support client operational and corporate objectives by providing facilities such Food Service Facility and Equipment, Commissary Facilities, Transportation Facilities, Vehicles, Recreation Facilities, Mail System, Property Control System, Fire Protection, Communication System, Beauty Shops, Laundry/Dry Cleaning facility, Port Services/Personnel Relocation, Supplemental Medical/Mortuary Services, Security Services, Administrative Employment Support (Local National & Expatriates) and Procurement/Subcontracting Services.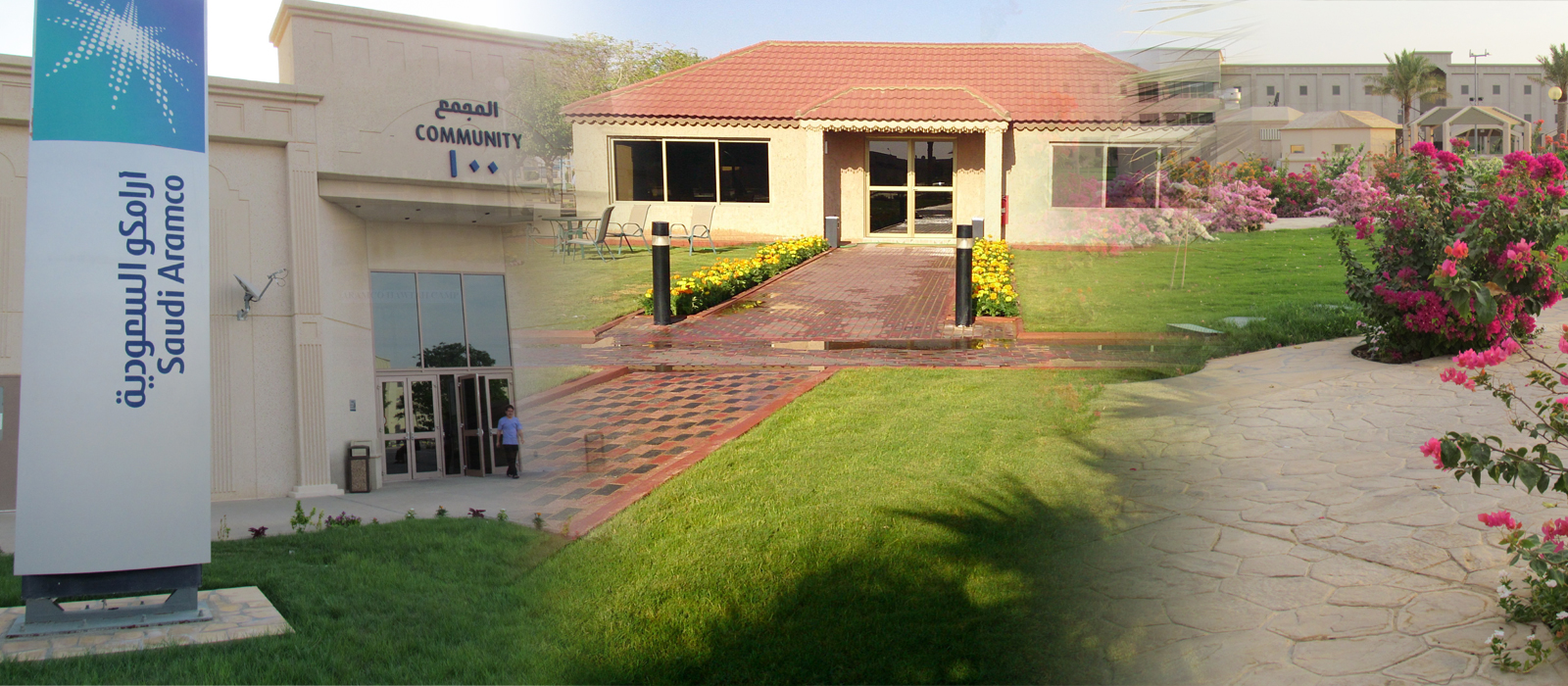 laundry services
Laundry Services also form an integral part of Operation and Maintenance Projects and comprehensive Life Supports Services handled by SCCC.
The Laundry Division of SCCC has established Standard Operating Procedures which provides guidance in the operation and maintenance of laundry services within SCCC operations.
The said Standard Operating Procedures are strictly adhered to by our experienced staff highlighting staffing and equipment, safety procedures, training, preventive maintenance in addition to the work flow of collection & distribution, segregation & marking, washing & drying of cloths.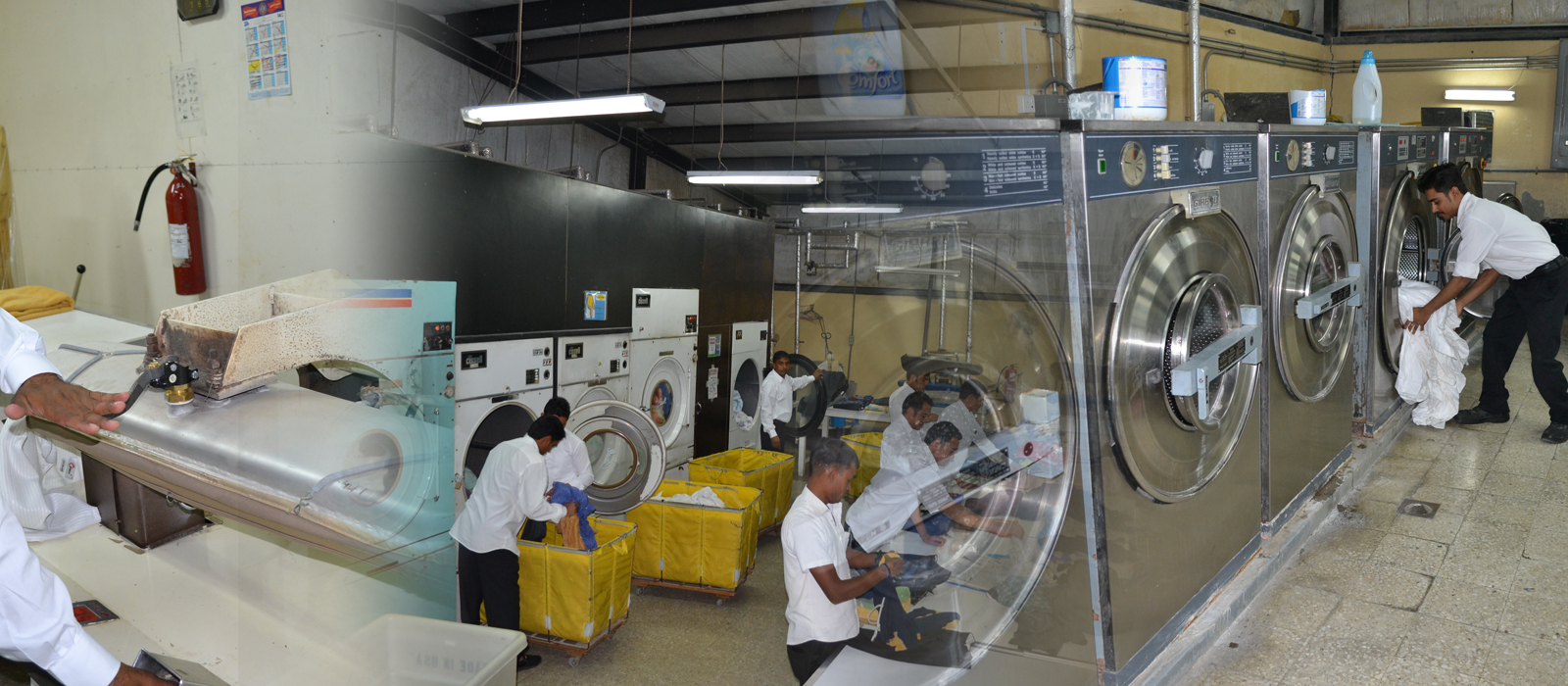 cold & dry storage
Besides an Industrial size Dry Store of 2100 Euro pallets capacity, SCCC owns and operates a very large cold storage facility of 2700 Euro pallet capacity at Raqa in the Eastern Province for storage of imported frozen meat products and other chilled food items procured locally in Saudi Arabia. In addition, a fairly large storage and distribution facility of similar nature is available at SCCC Vinnel Camp in Riyadh to cater to the needs of locations under Central & Western Area.
Food items are stored under prime hygienic standards for distribution to over 90 operating locations Kingdomwide through Saudi Catering's own transportation fleet.
These facilities, approved by Saudi Aramco, British Aerospace and other Government and private Agencies, can hold goods upto a volume of 5000 MTs inclusive of Frozen, Chilled and Dry. Goods are transported to different locations in suitably equipped vehicles owned by SCCC and as required under QHSE regulations.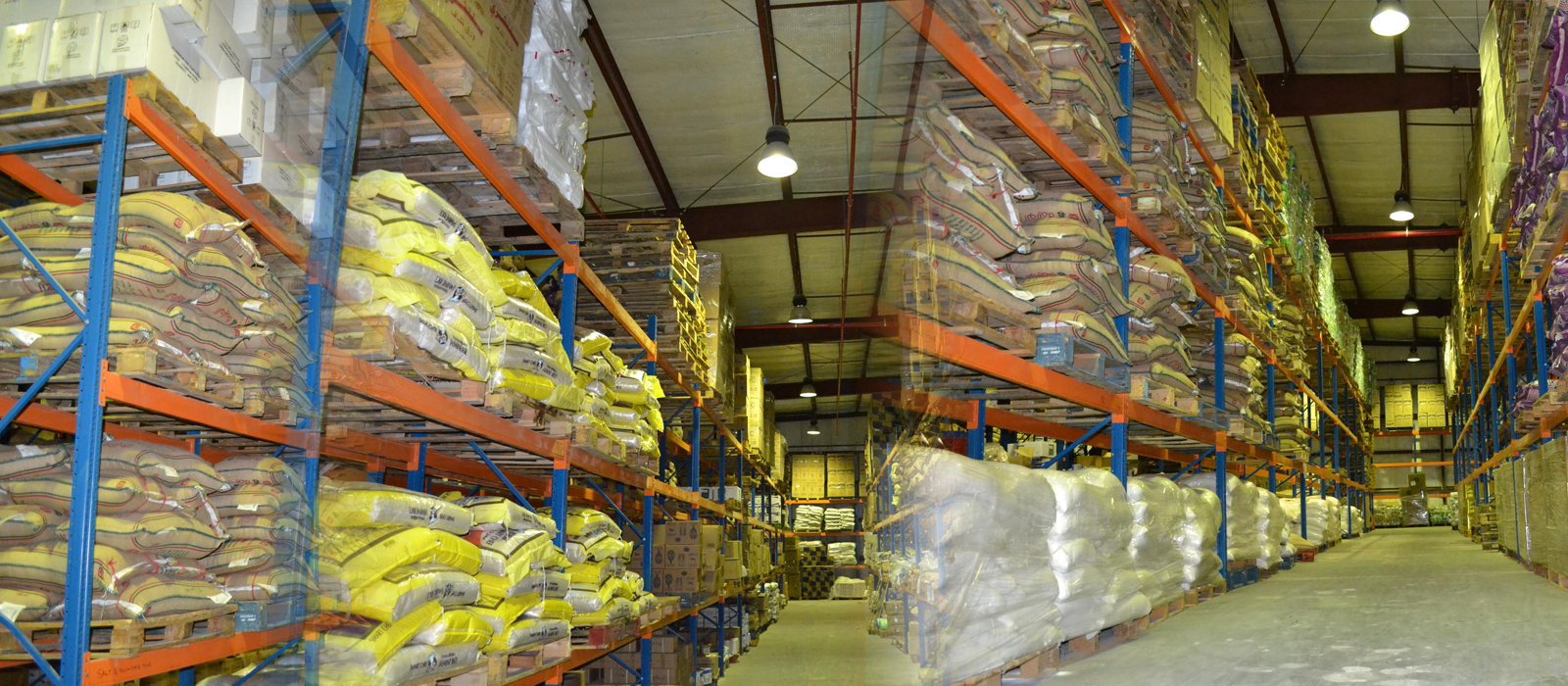 maintenance
SCCC has a full-fledged Maintenance Division managed by qualified and specialised engineers and equipped with most modern machinery. This includes automobile workshops in Al Khobar and Riyadh.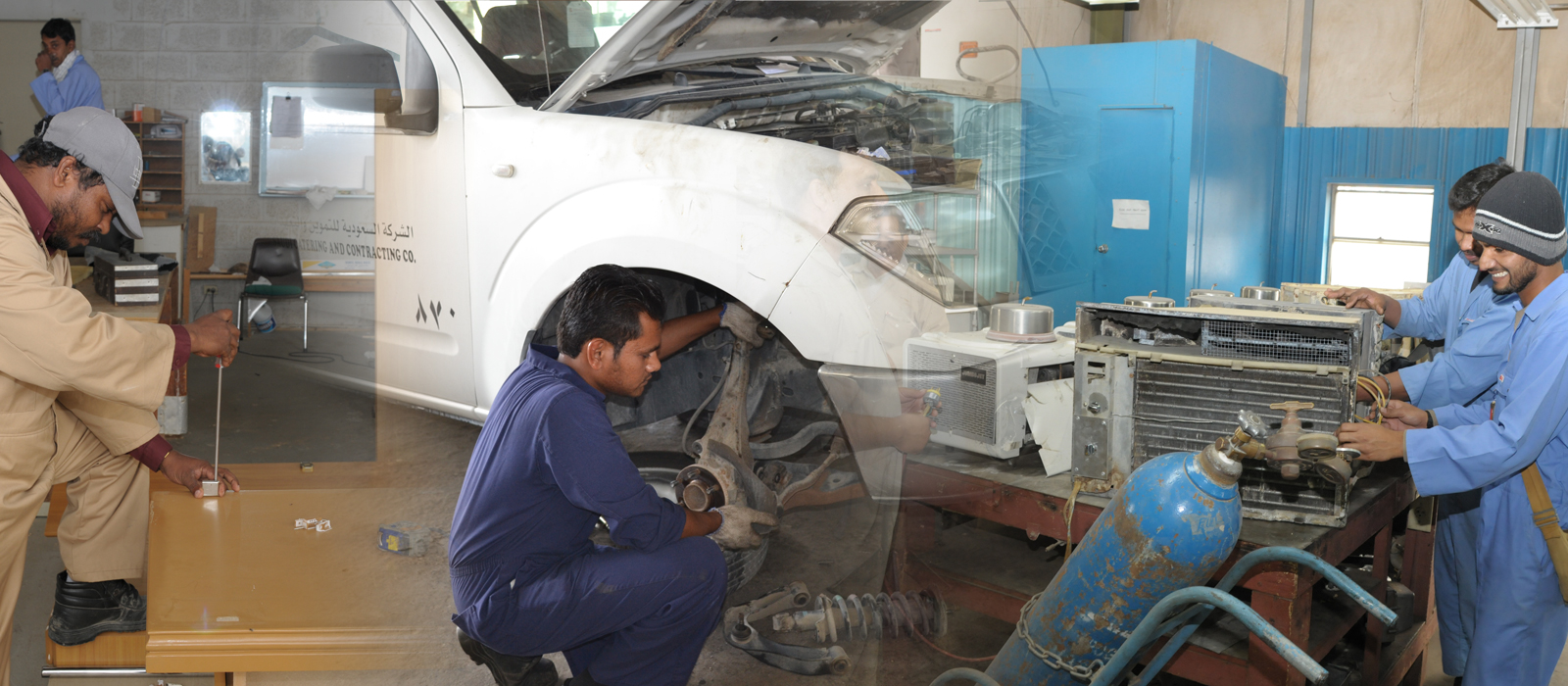 Industrial Complex
Ever since SCCC Industrial Complex came into being decades ago producing quality range of dairy, bakery and meat products, some of the logistical needs were primarily taken care of by itself. With the incessant increase in demand for SCCC products in Saudi Arabia and the neighboring Gulf States, the scale of operation has also expanded multi-fold.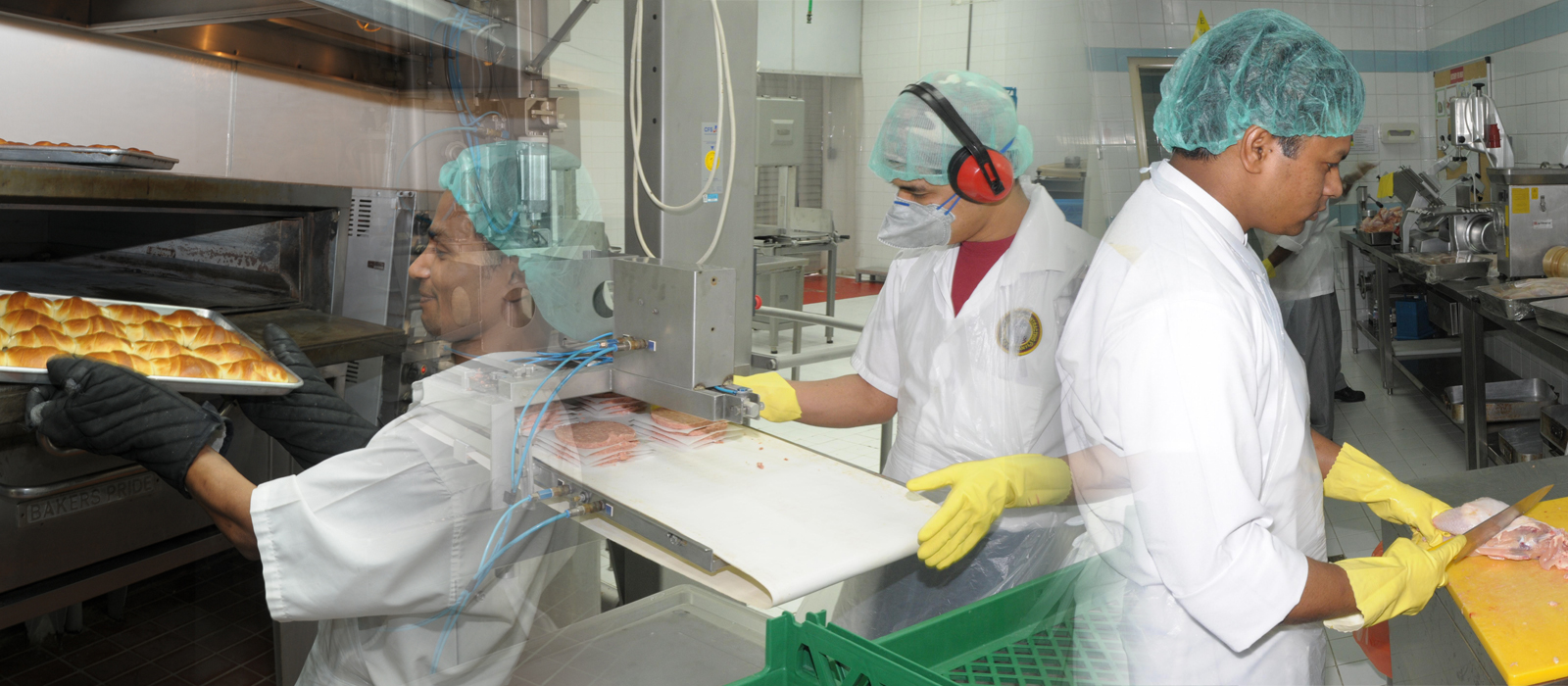 super markets & commissary
SCCC provides services at the Residential Compounds, Supermarkets and Commissaries that includes facilities shelf stocking and inventory control of goods such as groceries, cosmetics, toiletries, beverages etc., to meet the client demands.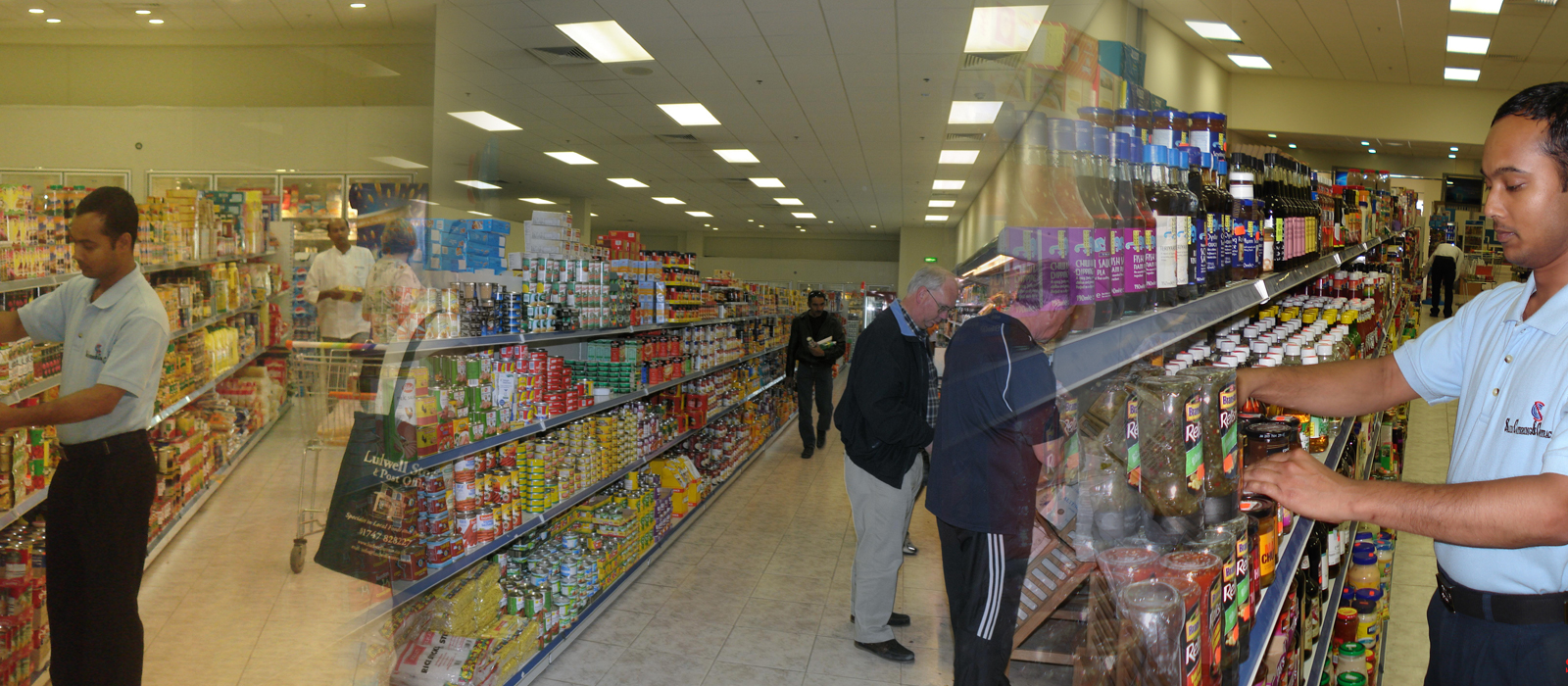 Hospitality Management
As a natural development of our successes in hospital catering and operation and management projects, SCCC expanded its activities to include healthcare and hospital management.

An obvious example is the use of therapeutic diets to assist in recovery of patients. Catering for patients is carefully coordinated with doctors and dieticians to precisely meet the dietary requirements of different patients.

Through our industrial and hospital catering activities SCCC has been successfully involved in major hospital and healthcare projects with the Ministry of Defence and Aviation and the Ministry of Health since 1974. Through these successes our involvement in healthcare soon broadened to include major janitorial and maintenance contracts.

In 1990, SCCC was awarded the turnkey operation and management of the King Saud Hospital in Unayza, a prestigious and newly built 345-bed Ministry of Health Hospital. SCCC's commitment to excellence and capabilities ensured that highest standards of service and patient care were always achieved at the hospital under our management. This resulted in the hospital being awarded the title "Best Hospital in the Qassim Region" for 1992, out of 14 hospitals in the region.

In 1993 SCCC, secured the turnkey operation and management of the King Abdul Aziz Hospital and Oncology Center in Jeddah, a 465-bed hospital Ministry of Health Hospital. This project also proved similarly successful for SCCC.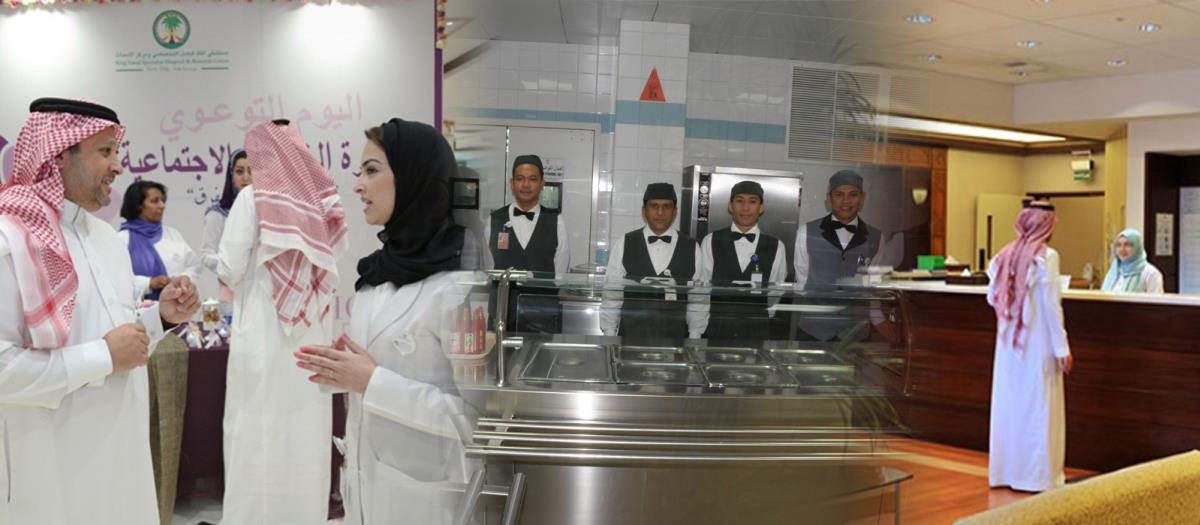 Base Camps
SCCC owns Base Camps accommodating a total of 1500 multi nationals in Riyadh near Vinnel Arabia and Alkhobar at Rakha area with all support facilities including Mess halls, laundries, Base Maintenance & Automobile Workshops and Reverse Osmosis Plants.